How To Choose The Best Limousine Service?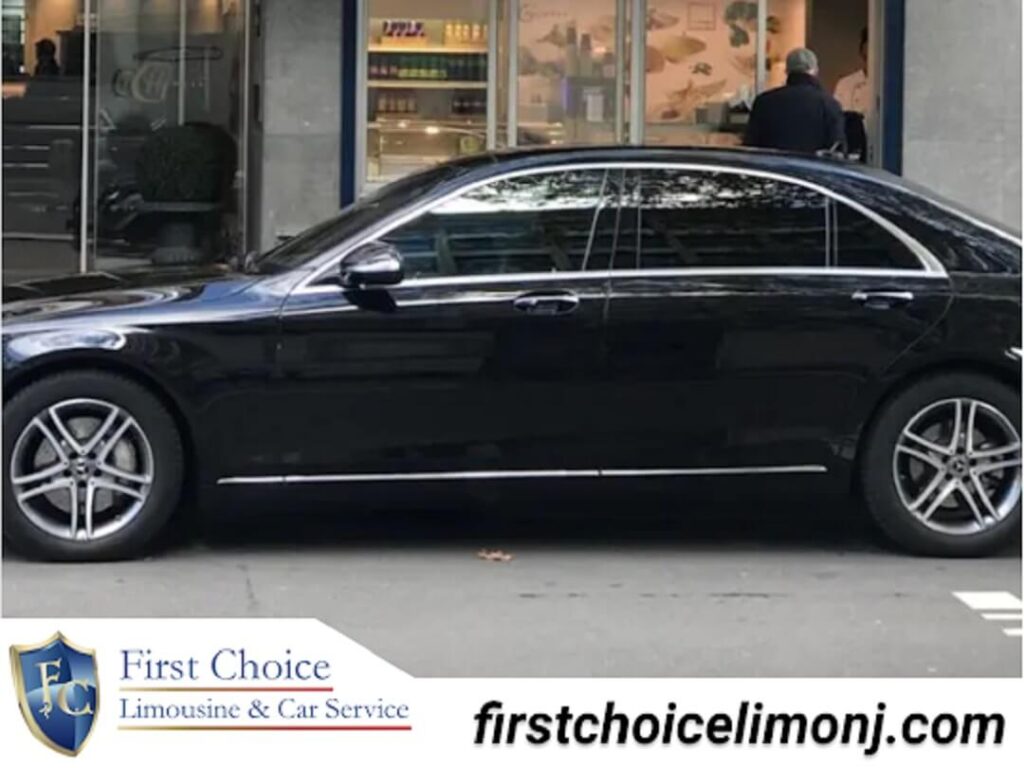 Limousines and car services are not just for the rich and famous. They can be a great way to relax after a long day of work or celebrate an accomplishment with friends and family. 
The best limo service is one that provides you with what you need: luxury transportation, convenience, affordability, safety, and comfort. You will want to consider how many people will be using the service as well as your budget before making your decision. A good rule of thumb is to choose the best limo company that has been in business for years or more so they have had time to build up their reputation. 
Limousine services are expensive, so it is important to know what you are getting into before making a reservation. Search the limousine company's website for their services and prices, then compare that information with other limousine companies in your area. Limos come in different sizes, styles, and colors; make sure the company offers the type of transportation you desire. Limos come equipped with everything from a black leather interior to freshly baked chocolate chip cookies on board! Limo service can be arranged around special events or even certain days of the week. 
You will need to ask if there is an extra charge for set times or if they require reservations on certain days.  Limousine drivers are also another important factor to consider. Limo services should have professionally dressed drivers who are well-mannered and courteous individuals. Limo drivers are there to make your experience as comfortable as possible so you can enjoy being driven around town in luxury no matter the occasion!
Consider The Vehicle's Physical Appearance
Limousines and cars are both used to transport people from one destination to another. However, there are key differences in the physical appearance of these two vehicles that may be important for passengers to know about before selecting their mode of transportation. Limousines typically have a higher ceiling, which can make it easier for an individual who is tall or has difficulty moving around easily to enter and exit the vehicle. 
Limos also often come with larger windows than regular cars, giving passengers better visibility while traveling in them. Cars on the other hand tend to have lower ceilings and smaller windows than limos, making it more difficult for an individual with limited mobility or height issues such as dwarfism or scoliosis to get in and out of the vehicle without feeling claustrophobic. 
Check The Company's Reviews Online To See What Customers Think Of Their Service
The review section on a company's website can be very helpful when deciding what limousine or car service to use. Read through the reviews and find out how they rated their experience with the company, as well as any complaints that were addressed. Reviews are an essential part of your decision-making process for choosing the best limo or car service for your next event. 
Take a look at the reviews from other customers and see what they thought about their experience with this company. You'll want to make sure you contact them directly if you have any questions about the process, too. A good limo company will be able to schedule pick-ups for your entire bridal party at various locations and provide transportation to all of the wedding events you have scheduled throughout the day. Limousines are also great for taking pictures before the ceremony, as they can be decorated with ribbons or flowers easily. Limos are also perfect for helping guests feel comfortable on arrival, instead of worrying about who will drive home later in the evening.
Find Out How Long They've Been In Business And How Many Vehicles They Have
Limousine and car service companies often have a long history in the industry, but not all of them take pride in their longevity. The best way to find out if this company is worth your time is by looking at how many vehicles they have. If they've been around for a while they're likely an established company with plenty of cars to choose from. If you're still unsure about which limo or car service to hire, contact us today! 
Our team will be happy to help you narrow down your options so that you can make an informed decision on who will provide the best customer experience for your needs. The more vehicle options you have, the more likely it is that this company will be able to accommodate your needs. Limos are great for large groups of people who want to travel together in style, but if you need a car service on the other side of town it's always good to make sure they can provide one within 20 minutes or less. If this company doesn't seem like an ideal fit, contact us today! We'll help you find someone reliable with plenty of cars to choose from.
Ask About Their Prices, Whether Or Not It Includes Gratuity
Deciding you must know to hire a Limousine or Car Service for your next event is an important one. You want to be able to choose between different options, so you need good information before making that choice. Limousine and Car Services can be very different, so it's important to know what you're getting into. For one thing, Limousine Services tend to use a Limo, a vehicle that is typically much larger than a typical car. 
This type of vehicle can accommodate more people at once and can also have features such as bars or tables inside. Limousines also offer special amenities such as drinks or snacks on board for you during your drive. Typically Limos are hired for events such as parties, weddings, birthdays, proms, and other types of celebrations. Limo Services often require an hourly fee for using the Limo and will charge additionally per mile after a certain number of miles has been covered (this amount varies).
Do Some Research On Your Destination Before Booking A Shuttle
Limousines are not just for the rich and famous. Limos can be used for any type of event, whether it's a wedding or business meeting. Limo service is often more expensive than other types of transportation, but this cost can be justified in many cases by the convenience and comfort that limos provide. Limo service is also typically more luxurious than other forms of transport, so it's perfect for special occasions like weddings or proms. 
Limousine services offer round-the-clock availability to make sure you can get where you need to go at any time during the day or night with no hassle. Limousines are also available in all different sizes, from sedans to party buses; there's something for everyone. Limousine service is a great option if you're planning a special event, and it's also a good idea to research shuttle services before getting on a plane. It's a good idea to find out how much the average taxi costs from the airport so that you have an estimate of how much your trip may cost once you arrive at your destination. 
Limo services are typically more expensive than other forms of transportation, but this is often justified by the level of comfort provided by limos. Limo service is perfect for special occasions like weddings or proms, as well as for business meetings or nights out on the town.
Make Sure You're Covered By Insurance When Traveling With A Limousine Service
Limousine services are a great option for travelers who want to have the best of the best. Limo service providers offer many different kinds of vehicles, from traditional limos and party buses to luxury sedans and SUVs. Limousine companies also offer a variety of services, including airport transportation, corporate events, weddings, and more. But before you book your next trip with a limo company, it's important that you know exactly what kind of insurance they provide as well as how much coverage they provide for each type of vehicle they use.  
Limo services have the same coverage requirements as traditional taxi cab companies. Limos are considered commercial vehicles, which means that riders need to have personal insurance or some kind of commercial coverage before they book with a limousine service provider. Limousines are expensive vehicles, and you should never get into one without having your coverage first. It's even more important if you are traveling in one of the more luxurious sedans or SUVs available. If you get into an accident while riding in any type of vehicle provided by a limo company, you could be responsible for paying the majority of the cost out of pocket if you don't have proper insurance on your end.