Why you should hire a limousine service
Limousine services are often used to show off in front of friends and family. Limousines are also used for transportation during large events, such as weddings. Limousine service is a great way to get around town with your loved ones, especially if you have something important to celebrate or would like to get away from it all for the day. Limousine service offers privacy that an average sedan does not offer, so you can relax while being chauffeured around town without distraction. Limos allow you to drink alcohol on the go since they come equipped with minibars and liquor cabinets. Limousines are very convenient for getting around town, especially in extremely busy cities that need to be navigated with care. Limos are designed to keep their passengers safe and comfortable at all times, so you can ride knowing that your luxury is not compromised during transportation.
You're celebrating a special occasion and want to make it extra-special
When it comes to celebrating a special occasion, nothing beats renting a limousine service. There's just something about riding in luxury that makes any event feel more important. Whether you're celebrating a birthday, anniversary, or just want to treat yourself to a night on the town, a limo ride is sure to make the experience unforgettable.
Limousine services come in all shapes and sizes, so no matter what your needs may be, there's sure to be a company that can accommodate you. Services vary from basic transportation to full-service packages that include food and drinks. You can even find companies that offer special amenities like champagne and flowers. So whatever your budget maybe, you're sure to find a service that fits your needs. Limousine services also offer luxury transportation to almost anywhere in the city, so you'll be able to make it to any destination. Limo companies are completely eco-friendly too, so they don't contribute to traffic congestion or carbon emissions on the road.
You need a safe, reliable way to get to and from the airport
Limousine Service is the best way to get to and from the airport. Limousines offer convenience, comfort, safety, and reliability. Limos are perfect for any occasion whether it be a business meeting or family vacation! Limo services ensure that your transportation needs are met with unparalleled service. Airport limo service will make you feel like a VIP when picking up at the terminal gate or dropping off curbside in front of your hotel. You can even enjoy complimentary champagne while riding in style. Limo services offer a variety of vehicles to accommodate any party size or occasion. Limousines can come as large as a bus or as small as a town car. Limo services usually have their own drivers that have been background checked, drug tested, and are familiar with the area where they work for your convenience.
You want to impress your clients or boss with a luxurious ride
When most people think about luxury transportation, the first thing that comes to mind is a limousine service. Limousines are the epitome of class and luxury, and when you want to make an impression on someone, there's no better way to do it than by arriving in a chauffeured limo.
There are all sorts of reasons why you might need a limo service. Maybe you're celebrating a special occasion like a wedding or anniversary, or maybe you just need a ride to the airport. No matter what your needs may be, Limousine Service can provide you with a luxurious and affordable experience that you'll never forget.
When you think of luxury transportation, the first thing that comes to mind is probably a chauffeured limousine. It's no surprise why so many people are drawn to these elegant vehicles. A ride in a limo will make you feel like royalty because they offer features not found in your typical sedan or SUV.
You're attending a wedding or other formal event and need transportation
When it comes to transporting large groups of people, nothing beats a limousine service. Limousines can accommodate anywhere from 8 to 20 passengers, making them the perfect option for weddings, corporate events, and other formal occasions. Plus, hiring a limo service is a great way to show your guests that you went the extra mile to make their experience special.
There are many different types of limousine services available, so it's important to do your research before choosing one. Some companies specialize in luxury vehicles, while others focus on providing affordable transportation for large groups. It's also important to consider the company's reputation and customer service record. After all, you don't want your guests stranded at the airport or left waiting for hours at the event.
You need a safe, reliable way to get back home at night
When you've been out with friends or on a date, taking the bus or walking home isn't always the best option. If you're looking for an alternative that's more fun and much safer, consider contacting a local limo service for pick-up. You can even use your smartphone to book a ride. Limo services are available 24 hours a day, so they'll always be ready to come to pick you up whenever you need them.
When you contact a limo service for the pick-up, it's important to let the dispatcher know exactly where you are and how many people need a ride. Some companies offer special deals on split rates, so it always pays to ask about discounts. It's also a good idea to book your ride in advance if possible, as most companies can only accommodate so many passengers at a time.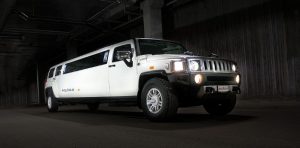 You just feel like treating yourself to a luxurious experience!
Limousine Service is a luxury service that can be offered to clients for any occasion. Limos are often used as the transportation of choice for important events, VIPs, and celebrities. Limo services also provide a more private environment than other available options such as public transit, taxis or rental cars. Limousines offer passengers amenities such as television screens, sound systems and comfortable seating arrangements to ensure a memorable experience. Limousine Service is not just for formal or special occasions. Limo services can be utilized on a daily basis as well. Limos are perfect for travel to and from the airport, business meetings and other errands around town. Limos provide people with an attractive form of transportation while offering privacy at the same time.
First Choice Limo NJ offers affordable rates on limousine services for Weddings, Proms, Nights out with friends or family, Airport Transportation, and much more. Along with a great limo fleet to choose from, we offer some of the best customer services in New Jersey. First Choice Limo NJ will make your next occasion all the more memorable and luxurious. Call us Today!