Middlesex County Sprinter Service: Your Solution to Employee Transportation Needs
Shuttle transportation services are invaluable to companies that have to transport their employees around. They're useful for a company-funded carpool, an official business trip, or a corporate lunch. A quality shuttle van will go a long way in aiding your company and employees. So, show your employees that you care about their travel conveniences, and invest in a shuttle. Invest in a shuttle that can fit 10-14 people. Yes, dig into Middlesex County Sprinter Service for all your Sprinter shuttle needs. They will get you where you need to go in a timely manner and keep your employees safe and secure. Sprinter shuttles are excellent for larger groups and essential to catering to your employees' needs. With two distinctly different service types and easy-to-obtain warranties, these shuttles are an easy pick. They will keep your company and employees well looked after.
Improve Employee Travel with Middlesex County Sprinter Service's Shuttle Transportation
There are many varied benefits to hiring a shuttle service for your company. Your employees benefit from the service, and not having to worry about supplying their own transportation. Even if it is simply for everyday transportation use, it will help build morale. Your employees will have more time in the morning to start the day when they don't worry about driving. Or, at least, having to navigate the tricky terrain of public transportation. It reflects well on your business to be conscientious of the needs of your employees. You become a welcoming work environment.
Boost Your Company's Reputation and Attract Top Talent with Middlesex County Shuttle Services
The benefits of reputation are of the utmost importance when hiring a shuttle service. Companies that supply shuttles achieve recognition for being an accommodating businesses. Future employees note the services supplied and become interested in joining the team. They'll be drawn in by the exciting perks. Not to mention the fact that shuttle services are a more sustainable transportation option. This type of service is especially beneficial for company flights. Being assured that the company will cover all business-related expenses, like airport accommodations, is invaluable. Caring about your employees' balance between work life and private personal life is always important.
Cost-effective and Eco-Friendly: Benefits of Using Shuttle Services for Employee Transportation
Of all the options for funding employee transportation services, shuttle services are relatively inexpensive. Certainly, it is less expensive than vouching for employee gas all the time. And for building and maintaining parking lots for every individual car. Shuttle services are also inherently green. They use fewer vehicles than if everyone drove themselves. Using only one car means less gas is used. Which means less carbon emissions, which means a healthier planet. So, your company is keeping the planet safe. Sprinter shuttles, in turn, hold up to 14 people, meaning even less carbon footprint.
Choose Middlesex County Sprinter Service for Your Shuttle Needs Today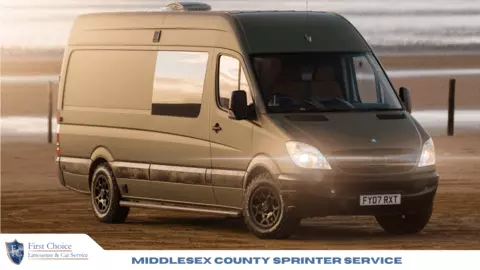 The benefits of hiring a Middlesex County shuttle service are many and important to a strong business. They help to look after your employees and keep the company running smoothly and efficiently. In addition, shuttle services are cost-effective as an option for caring for your employees. They are a green alternative to driving around in various little cars. And for airport corporate transportation services, the larger sprinter shuttles come in handy. Keep your employees' business and personal lives separate and balanced, and don't make them use their own gas for work. Happy employees make happy companies with shining reviews that everyone wants to take a bite of. Future employees and future clients as well will be satisfied to know they are in good hands. Shuttle services are a safe and reliable form of transportation. So contact Middlesex County Sprinter Service today for all your Sprinter shuttle needs.