Middlesex County Limo Service in NJ: The Stress-Free Way to Travel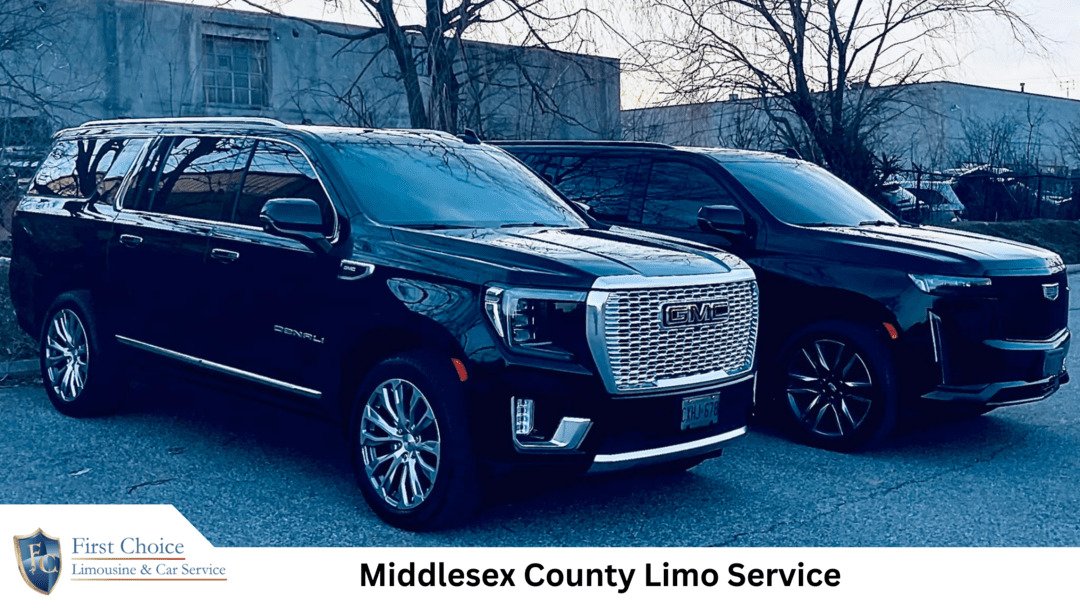 Are you looking for the best Middlesex County Limo Service? First Choice Limousine and Car Service are the best in NJ Limo service. There are many reasons to get a limo service to make your traveling less stressful. If you are planning a trip or have a big event coming up and need transportation services, renting a limo service is your best bet. There are a few perks that you get when you hire a limo service for your traveling needs.
Professional Limo Service with Experience Chauffeurs
When hiring a limo service, you can rest assured that you will be getting a professional driver that has dedicated years of service to his career. Our drivers also have a chauffeur's license. You can also expect friendly and efficient service from our drivers. Customer satisfaction is a top priority. Personalized, professional service is what sets us apart from other drivers.
Arrive in Style and Comfort with Our Limo Service
When you hire a limo, we present you with a number of vehicles to choose from. You will get comfort ride, a clean and spacious limo car waiting for you at the office or airport. We strive to make all your traveling experiences as wonderful as possible.
Get Upfront Pricing and Reliable Pickups
When you hire a limo service you can also be aware of the exact amount it is going to cost. Scheduling your car service, you are given a price upfront, and does not change because of traffic or any delay. You are paying for a trusted, professional driver that is familiar with the area and can get around regardless of traffic delays. The price also includes scheduled pick-up. The limo you hired will be waiting for you when you are ready.
Luxury Limousine Car Service with Professional Drivers and Advanced Reservations
When you hire a Middlesex County limo car service you always get more than just a ride from one location to another. Limousines have deluxe interiors that allow you to relax and enjoy your ride. We provide our customers with water and Wi-Fi service. Your driver will also know the route of where you are going ahead of time. You can just sit back and let them do the driving and get you and your party to your destination. Advanced reservations are also available. You get a professional driver that will help you with your luggage and accommodate any schedule changes that may arise. When arranging an airport pickup, your limo car service will monitor your flight schedule, so they know when exactly you will arrive and you will not have to wait for your transportation service.
Reliable and Professional Middlesex County Limo Service | First Choice Limousine and Car Service
Searching for the best Middlesex County Limo Service? Contact First Choice Limousine and Car Service today. When you are scheduling your next transportation service, you need to have peace of mind. A limo car service is the best way to get reliable, professional and a comfortable car service that gets you where you need to go. Hiring First Choice limousine and Car Service of New Jersey you can have peace of mind that we will get you to your destination. Each of our vehicles offer complimentary water, snacks and Wi-Fi. Our team of drivers are professional, personable and always on time. We have over 20 years of experience and 100% customer satisfaction. We are here to serve you on your transportation destination. Leave the driving to us. We will take you safely to your destination or pick you up from where you are. It is our priority to eliminate as much stress from your travels as possible as we continue to set new goals in luxury and professional transportation. All we want you to do is sit back and enjoy your ride!