Most people are familiar with wine tours. It's fun to get away for a while, tour vineyards and taste local wines. A new, rising trend similar to this, is a brew tour. If you've never experienced local breweries, why not try it this summer? See how local hops are grown, and how experts create craft beer, and sample a few. And, yes, you can do it safely. Treat yourself to a day away from the kids, work and hassle, and away from the responsibilities of driving. Make a real mini vacation out of it, and hire the best in local car services. You'll feel like you're really on vacation when you hire a driver to pick you up in luxury and style. And of course, you'll enjoy it more, when you let someone else drive. To experience a Mercer County brew tour, stay safe, and call a professional car service.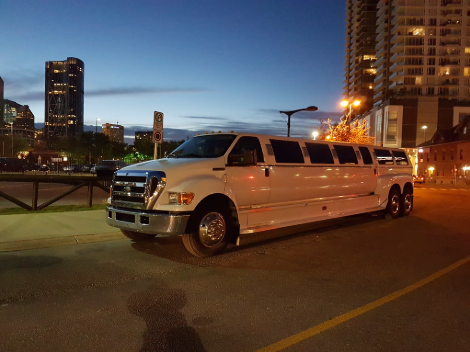 Mercer County Brew Tour | A Group Tour
One of the benefits of hiring a driver, is that you can gather a whole party of people, in one vehicle. For special occasions, it's just fun to get together with many friends and relatives. If you've ever had to coordinate getting all those people in one place, however, you know it can be stressful. Especially if drivers have to follow one another, because they are not familiar with where they are going. And then, of course, parking at different places is a hassle, too. So, just get the gang together in one vehicle, and let a professional worry about the driving.
Mercer County Brew Tour | Designated Driver
Maybe you're the usual designated driver for these kinds of events, so why not designate someone else for a change? When you hire a driver, you hire peace of mind that you are in safe, reliable hands. From pick up to drop off at your own front door, you can make your day out a day of fun and relaxation. Getting together with friends and family is one of the simple pleasures in life, so sit back and relax. You can pay attention to your companions, while someone else pays attention to the road.
Mercer County Brew Tour | Turn off the GPS
Your professional driver can handle the road, and your itinerary. They are familiar with the routes, the road conditions, and the traffic. When you take a tour, you might be going from one brewery to another. Hiring a driver means you can enjoy each place along the route, without having to worry about travel directions in between. Your professional driver makes sure you have an enjoyable experience, without the hassle and stress of calculating directions. Just go along for the ride, and enjoy the experience, your driver can do the rest.
A brew tour is just a fun way to get together with friends and family. Seeing how beer is crafted, touring the brewery, and of course, tasting a few can be a fun day out. You can have some of the fun, too, when you hire someone else to do the driving. Hire a local car service with experience in tours. Hire a company that trusts their drivers, and guarantees clean, comfortable vehicles. Take the hassle out of driving and coordinating a large group of people. Car services can accommodate large groups, no problem, and accommodate them in style and comfort. Brew tours are a great way to celebrate special occasions like birthdays, anniversaries and bachelor parties. Spend some quality time with people, stress and worry free. For your next special occasion, or just for a fun day out, arrange a Mercer County brew tour.
Princeton Airport Transportation | First Choice Limo NJ
Related Posts:
Mercer County Airport Transportation
Old Bridge Airport Car Service
South Amboy Airport Car Service
East Brunswick Airport Car Service
Mercer County Sprinter Service