Enjoy Luxury Transportation in Princeton, NJ | First Choice Limousine and Car Service
Luxury transportation is a great way to start your trip on the right foot if you're traveling to Princeton, NJ, for business or pleasure.
The vehicles we offer are stylish and sleek, providing the perfect backdrop for your special occasion. Not only will you feel like a VIP, but you'll also look the part.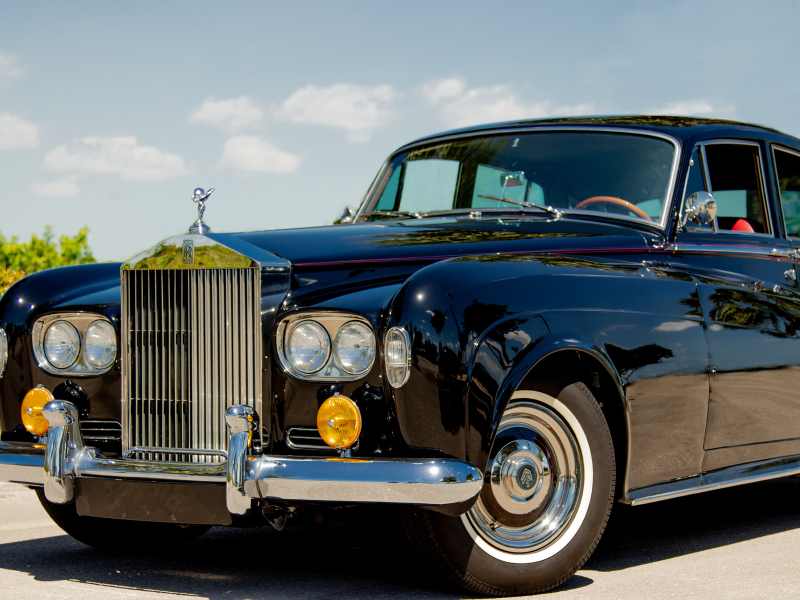 Experience Luxury at Its Best
Known for its prestigious university and charming small-town atmosphere, Princeton has become the perfect destination for those who appreciate the finer things in life. 
From globally famous art museums to picturesque hiking trails, Princeton, NJ, offers something for everyone seeking an unforgettable experience.
Visit the historically rich public library or walk around Stony Brook Park. Don't forget to drop by Palmer's Square for window shopping!
We Help Create Memories
Be it a corporate event, prom, wedding, or airport pickup – we believe the upscale life should be rich and fulfilling in every way possible. Luxury transportation offers sophistication that sets the tone for any event. 
The Benefits of Luxury Transportation in Princeton, NJ
Luxurious transportation services offer numerous benefits for those seeking an upscale experience in Princeton, NJ. From impressive fleet options to professional chauffeurs, this type of transportation delivers comfort, style, and reliability.
One of the primary benefits of luxury transportation is its comfort and convenience. The vehicles are equipped with plush seats, advanced climate control systems, and entertainment options to ensure a relaxing and enjoyable ride.
In addition, you can trust our licensed chauffeurs to get you to your destination safely and on time.
Whether it's a romantic evening, a corporate meeting, or a birthday bash, a stretch limousine or elegant sedan will make a strong impression on your guests. Choose any vehicle from our fleet collection to match your event theme.
Our well-maintained vehicles have advanced safety features, such as anti-lock brakes, backup cameras, and GPS tracking, to ensure your safety and protection during every trip.
Besides, with professional drivers, you won't have to worry about traffic, wrong parking, or getting lost in an unfamiliar area.
The Different Types of Luxury Transportation Options in Princeton, NJ
Many people assume luxury transportation is only for the financially well-off, but that is not true. With our top-of-the-line fleet, you can enjoy the best of the upscale life without breaking the bank. 
Make heads turn by stepping out of luxurious stretch limos. Your whole gang can fit in our vehicles (20 passengers), making the limos ideal for large events, such as proms, weddings, meetings, etc. 
Ride comfortably on the soft leather seats and enjoy state-of-the-art sound systems. Set the lighting to match your mood. Munch on the complimentary snacks and drinks!
Luxurious SUVs and Sedans 
Ideal for smaller corporate events and meetings, our sedans and SUVs can help you make the perfect entrance. Choose any of the following vehicles for a comfortable ride: 
BMW 7-Series

Lincoln Navigator

Mercedes Benz S-Class

Hummer Limo

Cadillac Escalade SUV
Enjoy quality time with your loved ones with our spacious vans and buses (fitting up to 40 passengers).
Perfect for large-scale events like picnics and parties, our buses include the following amenities: 
Fully stocked bar 

Dance floor 

Plush lounging area

Mood lighting 

Advanced sound systems 
Travel to Special Occasions and Events in Style
Arriving at your destination in a luxurious vehicle adds a touch of sophistication to any occasion. 
Whether you're attending a wedding or prom event, high-end limos and sedans can elevate the atmosphere and make the experience even more memorable.
Many transportation companies (including us) also offer personalized quotes and packages to cater to your needs. 
Set yourself apart by arriving at your meeting in a luxury sedan. Enjoy accurate pickup/drop-off services for your important corporate events. 
No more worrying about Uber availability in the dead of the night. Enjoy your parties to the fullest and rely on our safe transportation services to get you home. Travel out of town comfortably with your loved ones. 
Final Words 
Choosing luxury transportation is an excellent way to elevate your experience in a place as upscale as Princeton, NJ. 
Whether it's a special event, executive travel, or just a night out, our limo and sedan services are the perfect way to make a statement and create unforgettable memories.
With competitive prices and various packages, luxury transportation is a choice anyone can make. You deserve such an experience, and it is worth the investment, especially for special occasions.