Renting a Limo in Mercer County: A Safe and Luxurious Alternative to Ride-Sharing
Are you considering renting a limo in Mercer County? There's no denying the impact that ride-sharing services like Uber have had on the way we get around. If you're looking for a quick ride on the fly, they make it easy (most of the time). However,  these services aren't without major issues, both internally and with drivers working for them. In fact, there are a number of serious problems including sexual harassment and complications surrounding the legal status of drivers working for Uber. If you're planning a trip, or have a big event coming up and need transportation services, why not go with a limo in Mercer County instead? Many people are under the misconception that limos are only for the rich and famous and draw too much attention. However, in recent years, limos have become a common mode of luxury transportation. Below are some of the many ways they beat out ride-sharing.
Why Choose a Professional Limo Rental Service Over Ride-Sharing Services?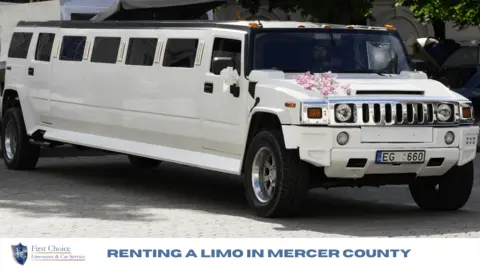 Drivers who work for ride-sharing companies are contract workers. As long as a person meets the vehicle requirements and passes a background check, they can be a driver. This certainly doesn't qualify them as a professional. On the other hand, when you opt for a limo rental, you can rest assured you'll get a professional driver who's dedicated years to their career. Additionally, you're riding with a driver who has attained a chauffeur's license. There's simply no way Uber can monitor the professional conduct of all their drivers. While most are friendly and efficient, some simply don't care about the service they provide. They're in it for the money and want to get your ride over as quickly as possible so they can move on to the next. With a professional limo rental service, customer satisfaction is a top priority. They know exactly who their drivers are and take measures to always provide drivers who take pride in their jobs. Personalized, professional service is what sets limos apart from ride-sharing services.
Ditch Uber: Rent a Limo in Mercer County Instead
Uber is a utilitarian service. It's designed to get you where you need to go quickly and efficiently. It's typically cheap, and your experience will reflect this. If you need transportation services for an important corporate event, a wedding, or to start your much-needed ski trip, wouldn't it be nice to travel in style and luxury instead? You can't get this from a cramped compact car that Uber sends you. If you have a large party or are traveling with lots of luggage, a limo rental is a much better option. When you hire a limo in Mercer County, you're presented with a number of vehicles to choose from, so you'll know exactly what you're getting. And what you can be sure you're getting is comfort. This is a big deal after a long flight or for entertaining clients from out of town. It's nice to know a limo will be waiting for you at the airport or office and that you'll have a clean, spacious car to relax in.
Why Choose Limo Rental Over Uber: Fixed Prices, Professional Drivers, and Scheduled Pickups
When you ride with Uber, you never know exactly what you'll pay. This is because Uber changes its rates based on supply and demand. During peak hours, you'll pay more. This can be frustrating when you get a driver during a busy period who doesn't know the area or isn't the greatest driver. You'll end up paying more for a ride that took longer than it should have. This isn't a problem with a limo rental. When you schedule your car, you'll get a price upfront so you know exactly how much you'll pay. This doesn't change because of heavy traffic or a crowded event in the area. Limo services are thought to be overpriced, but you can actually find very affordable cars. Plus, you're paying for a trusted, professional driver who knows the area. Another part of the price includes a scheduled pickup, so you're not left struggling to find a car during rush hour or busy evening hours in a downtown area. Your limo will be waiting for you when you're ready.
Experience Luxury and Convenience: Hire a Limo in Mercer County
When you hire a limo in Mercer County, you're getting more than just a ride from one location to another. You're getting an experience. This is especially important if you're planning a bachelor or bachelorette party, heading to a wedding, or just want a night on the town with friends. Limousines have luxurious interiors that allow you to relax and enjoy conversation or keep the party going between points A and B. And because limos are commercial vehicles, you can consume alcohol while you ride. These options aren't possible with an Uber. You can make plans with the transportation company you go through to ensure your event is perfect. Drinks, music, and a scenic drive around the city – all of these things are possible in a limo. Plus, your driver will know the itinerary beforehand, so he or she won't need to bother you with questions. Just sit back and let them do the driving while you and your party enjoy the night. Try doing that in an Uber.
The Benefits of Using a Limo Rental Service in Mercer County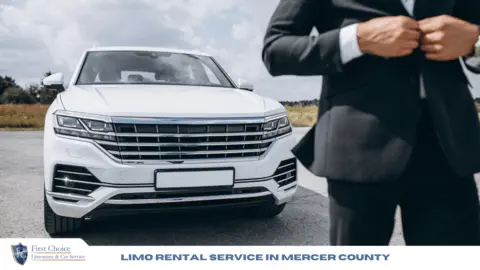 When you work with a limo rental company in Mercer County, you have a number of options. You can also take advantage of concierge services, advanced reservations, online booking, and the ability to pick your car. You also get a professional driver who will carry your luggage and accommodate any scheduling changes. You may also choose to add additional amenities to the limo including food and drink. This is something Uber can't provide. If you're arranging an airport pickup, a transportation service will monitor your flight schedule so they know exactly when to be there. Basically, a Mercer County limo service is there to serve you in any way it can.
Looking for the Best Company for Renting a Limo in Mercer County?
If you're searching for the best limo service in the area, contact First Choice Limousine and Car Service! We are a limo service that ensures your safety. Each of our vehicles offers complimentary cold water, snacks, and WiFi. Our team of chauffeurs is professional and personable all the time. Once you work with us, you will experience the First Choice Limousine and Car Service difference. We have over 20 years of repeat satisfied customers. Give us a call today and schedule your next trip!